IJang cold chain storage solutions increase efficiency and improve supply chain logistics
Cold chain storage solutions are essential for meeting customer expectations
Hotels and restaurants rely on cold chain storage logistics to offer customers globally sourced fruits, vegetables, meat, seafood, other agricultural products, and chilled desserts all year round. Effective cold chain storage and supply chain logistics solutions have revolutionized the products that hotels and restaurants offer to guests, and improved health and safety standards.
Today we expect a wide range of groceries, chilled and frozen products to be available everywhere due to cold chain storage technology. This wasn't always the case, but the history of cold chain storage may be longer than you think.
At the end of the 18th Century, British fishing boats started using ice to preserve fish so they could stay longer at sea. The first refrigerated trucks appeared in the 1930s, followed by rapid growth in cold chain storage adoption to the point that today it has become an expectation not a luxury.
Cold chain logistics in modern hotel and restaurant businesses relies on temperature controlled facilities for real time management of transport and storage of goods. IJang cold chain storage solutions help you to store and handle temperature sensitive products more efficiently. Our cold chain storage solutions extend shelf life, maintain freshness,  increase throughput and help you to manage the safe movement of temperature sensitive products.
What are cold chain storage logistics?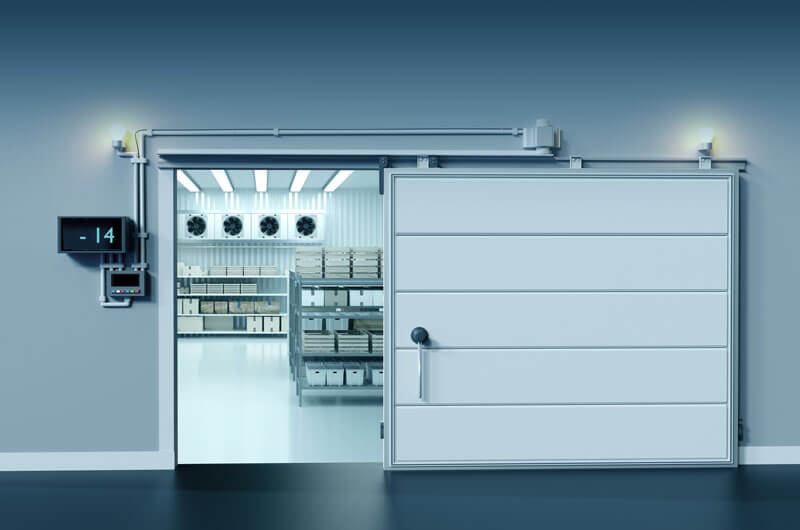 Cold storage facilities range from small walk-in freezers and coolers to large refrigerated warehouses. Cold storage preserves and prolongs the shelf life of food products while retaining nutritional values. This has the added benefit of stabilizing the price of many perishable products, which otherwise would have price fluctuations based on supply and demand.
---
What are five uses of cold chain storage solutions?
Fruits, vegetables, meat and other food products
Chemicals and pharmaceuticals
Large wholesale markets
Horticulture industry
Sea food
---
Cold storage supply chain logistics include pre-cooling, weighing, sorting, grading, processing, packaging and refrigerated transport and delivery services as well as controlled temperature storage at all stages of the process.
Cold storage in a large hotel or restaurant may include pallet racks for easy loading and unloading with forklift trucks in a receiving area followed by specialized stainless steel racking and stainless steel shelving systems for breaking down larger packages into smaller units for ease of inventory management and use.
Cold chain storage safety considerations
Working in refrigerated environments can be hazardous. Employees who are not properly trained and protected can suffer from cold burns, frostbite or hypothermia. In some facilities it is possible to be trapped in a refrigerated space and unable to get out. In food service, proper temperature monitoring is essential to avoid potentially harmful growth of bacteria or mold.
---
8 Considerations for cold chain storage health & safety
Issuing employees with proper protective equipment and clothing
Monitoring cold room temperature, with an effective alarm system
Installing emergency heaters in large refrigerated areas
Closed refrigerated areas must have effective breathable air ventilation
Emergency exits need to be clearly identified and able to be opened from the inside
Emergency lighting
Procedural checks that no one is inside before locking a cold store
Only trained personnel should be allowed inside a cold store
---
How does IJang improve cold chain storage efficiency?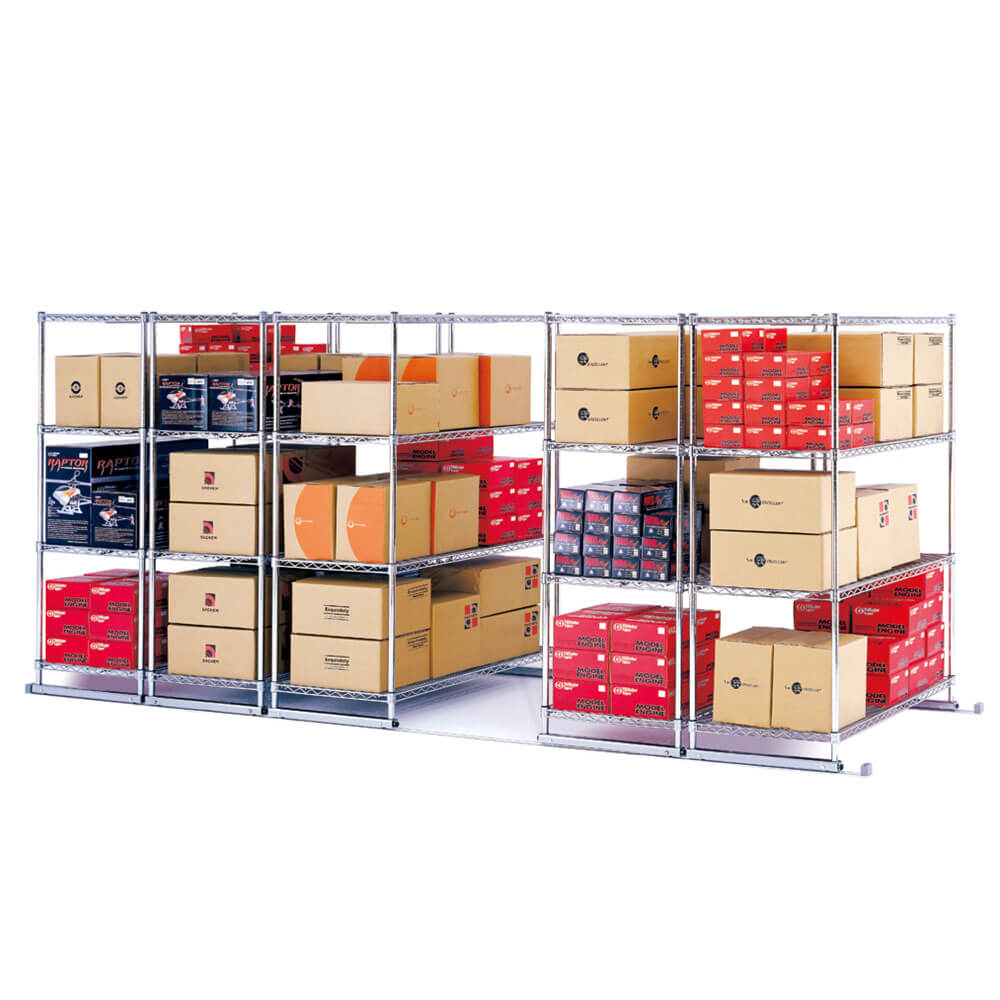 Our moving storage rack system shown above is just one example of our innovative approach to cold chain storage solutions. The high manufacturing quality of IJang storage systems increases their useful operational lifespan, creating long-term cost savings for your business and also reducing the likelihood of breakages and failures.
Our range of stainless steel cold chain storage products and storage solutions produce efficiency gains in two main ways, by offering compatible storage products that can be used across a wide range of business activities and through optimized designs that are easier to use and reduce the time taken to store, retrieve, and catalog your cold chain storage.
IJang cold chain storage solutions for hotels & restaurants
IJang pallet racking, stainless steel wire shelving, vertical racks, stainless steel mobile carts, and custom containers offer an effective and efficient package of storage solutions for restaurant and hotel businesses. Our  cold chain storage, food storage & display and commercial & industrial storage solutions include innovative and reliable products built over three decades of experience
Contact us to find out how our cold chain storage and logistics solutions can meet the needs of your hotel or restaurant business, and improve the efficiency and effectiveness of your day to day hospitality operations.