IJang manufacture efficient and flexible commercial retail storage solutions for your business
Our commercial retail storage solutions help you to move and store products rapidly and efficiently to maintain supply chain integrity in modern business environments, whether you operate a large warehouse or a small convenience store, we have everything you need.
Commercial retail storage solutions for quick and easy access
When you look for a commercial retail storage solution, you know it needs to provide quick, easy access to securely store and retrieve your inventory. It is also important that it is strong enough to last, and flexible enough to be configurable for future changes to requirements.
Why use modular, customizable commercial retail storage solutions?
Modular and customizable commercial retail storage solutions are excellent for future-proofing your storage systems. These maximize efficient use of space and should be easy to assemble and disassemble for rapid reconfiguration.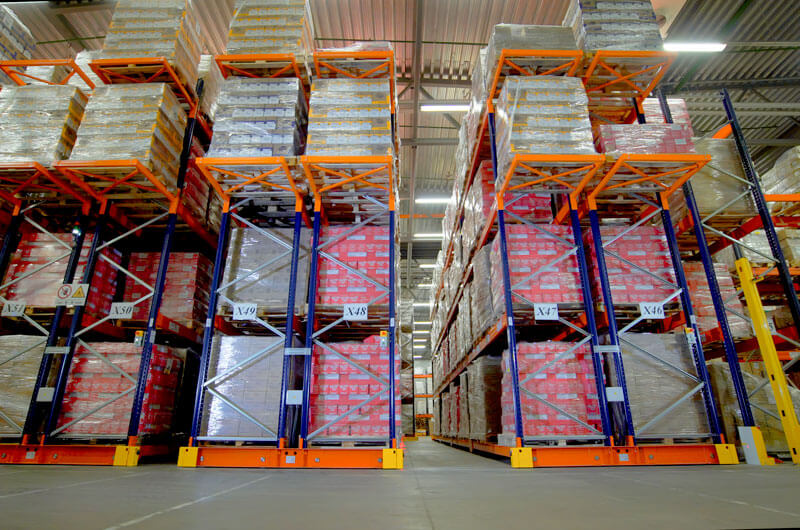 Should commercial retail storage solutions be visually appealing?
Commercial retail storage solutions that are used in public and retail spaces must also be safe and visually appealing to customers. The visual appeal and quality of your storage solution has an impact on the perceived quality and value of your display products.
If you have multiple types of commercial retail storage it is also important to ensure these are compatible with each other to enable sharing of shelves, stands, supports and other parts, and to support a clean, uniform, look and feel to your storage system.
---
What are eight key features of successful commercial retail storage solutions?
Durability
Flexibility
Security
Efficient use of space
Easy assembly and disassembly
Visually pleasing design
Modularity
Compatibility
---
IJang commercial retail storage solutions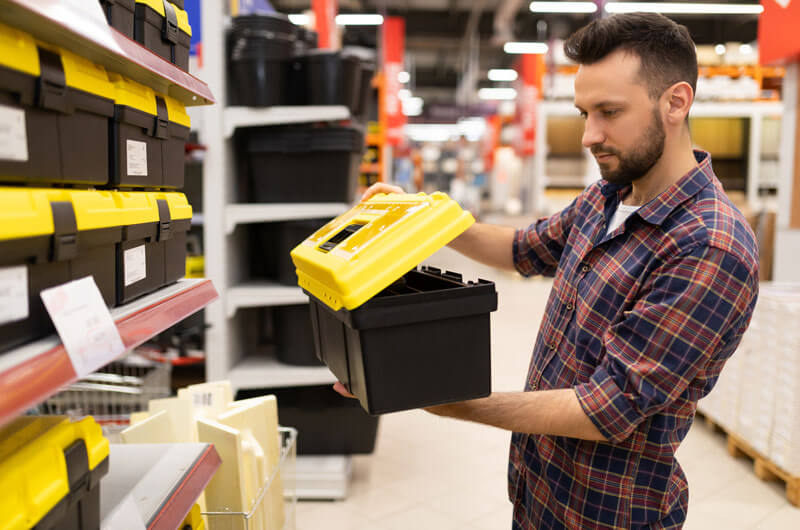 Our efficient high density metal racking storage systems make your business more profitable. As an experienced commercial storage manufacturer with very high standards of quality control, you can choose with confidence from our extensive range of high quality products:
Durable commercial retail storage solutions by design
IJang racking and shelving is manufactured from durable steels, stainless steels and plastics that can withstand heavy use and frequent handling. Our commercial retail storage solutions can be assembled and disassembled quickly and easily, making it easy for retailers to set up or reconfigure their storage systems as needed.
Flexible commercial retail storage solutions maximize space
Our commercial retail storage solutions are designed to maximize the use of available space, such as using vertical space or incorporating adjustable shelving. Designed to be flexible, IJang products can be easily reconfigured or adjusted as needed. This allows retailers to adapt their storage solutions to changing inventory levels or floor plans.
Modular commercial retail storage solutions adapt for changing needs
Modular retail storage solutions can be configured and re-configured easily, making it simple to add or remove units and adapt to the changing needs of storage or retail layouts. Cross-compatibility of design and construction means some storage solutions are designed to work with other shelving or display units, making it easy to create a cohesive and functional retail space.
IJang commercial retail storage solutions for your business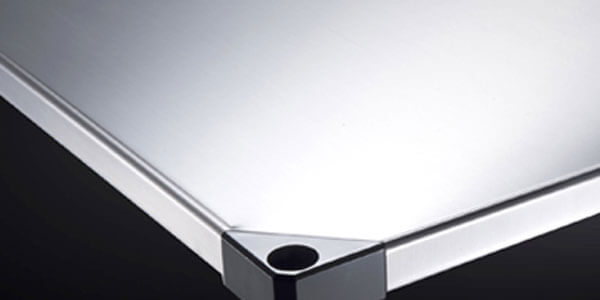 IJang metal wire shelving, mobile cart storage, vertical racks, pallet racking, custom containers, and customized storage solutions are ideal for all types of businesses. IJang is a leading manufacturer of global storage solutions including commercial & industrial, cold chain storage, healthcare storage, and general food storage & display.
Working with IJang gives you the benefit of three decades of experience in satisfying the evolving requirements of our customers. We can assist you in optimizing your commercial and retail storage systems to improve business efficiency. Contact us to find out what we can do to help you become more competitive.