Simple steps to optimize your warehouse and save storage costs
Products change, technology improves, and storage systems wear out or become obsolete. That's why it's a good idea to regularly review and redesign your warehouse storage to optimize your revenue.
Before getting started, there are a few things to think about that will help you make the most of upgrading your warehouse storage to ensure customers get their shipments on time and your balance sheet stays healthy.
What makes a warehouse efficient?
There are three things that impact warehouse efficiency: labor productivity, freight handling and inventory management. This gives us three ways to make a warehouse more efficient.
1. Maximizing Space
The better use you make of your space available, the less space you need. This may mean you can reduce leasing overheads if you don't own your space, or you can set aside room for new business ventures or to increase inventory for products where you find it hard to keep up.
2. Streamlining Your Operations
Every warehouse or distribution center has a workflow, from goods received, to storage, to outbound goods. Over time it's easy for this to become less efficient, and processes and practices tend to become stuck, even if they are not the quickest and easiest ways of getting the job done.
3. Improving Worker Productivity
No matter how big or small, or how well organized your warehouse is, you rely on the people working in your warehouse to keep things moving. Your workforce may not be working as productively as they could, and this isn't just about working harder, it's also about working smarter.
How do you know if you are running an efficient warehouse?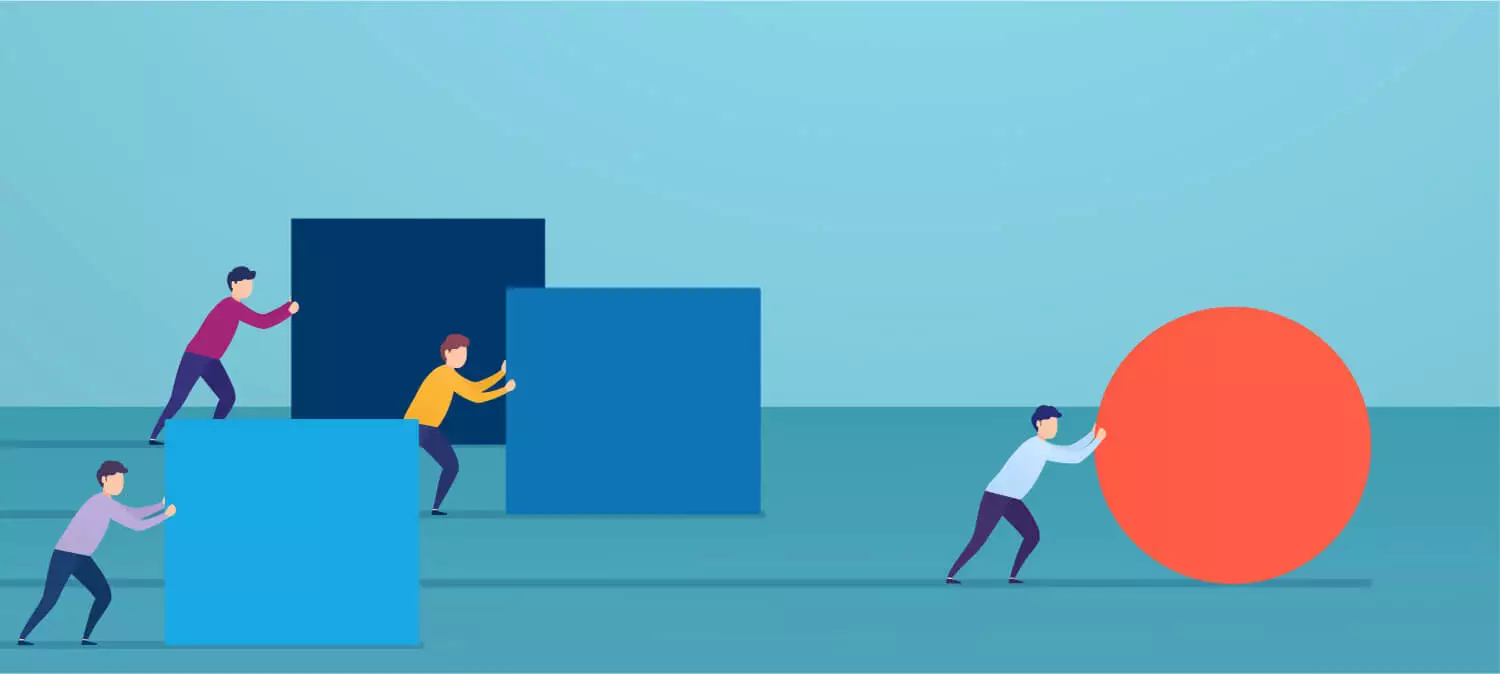 There are two basic measures of whether your warehouse or distribution center is running efficiently.
1. Compare yourself with competitors
If your customers are get everything on time and you are turning a profit comparable to your industry competitors, that's an indicator you're running a warehouse that meets the efficiency requirements of your business sector. It doesn't mean you can't improve it, but it's good news!
2. Measure the efficiency of your warehouse
You can measure efficiency in economic terms quite simply – compare the percentage of labor costs to profit, calculate how rapidly you turn over your inventory, and record the average time between orders coming in and them being fulfilled. These are simple starting points, and if you make changes you can check how you are doing with these simple calculations.
What are the key points to consider when reorganizing a warehouse or distribution center?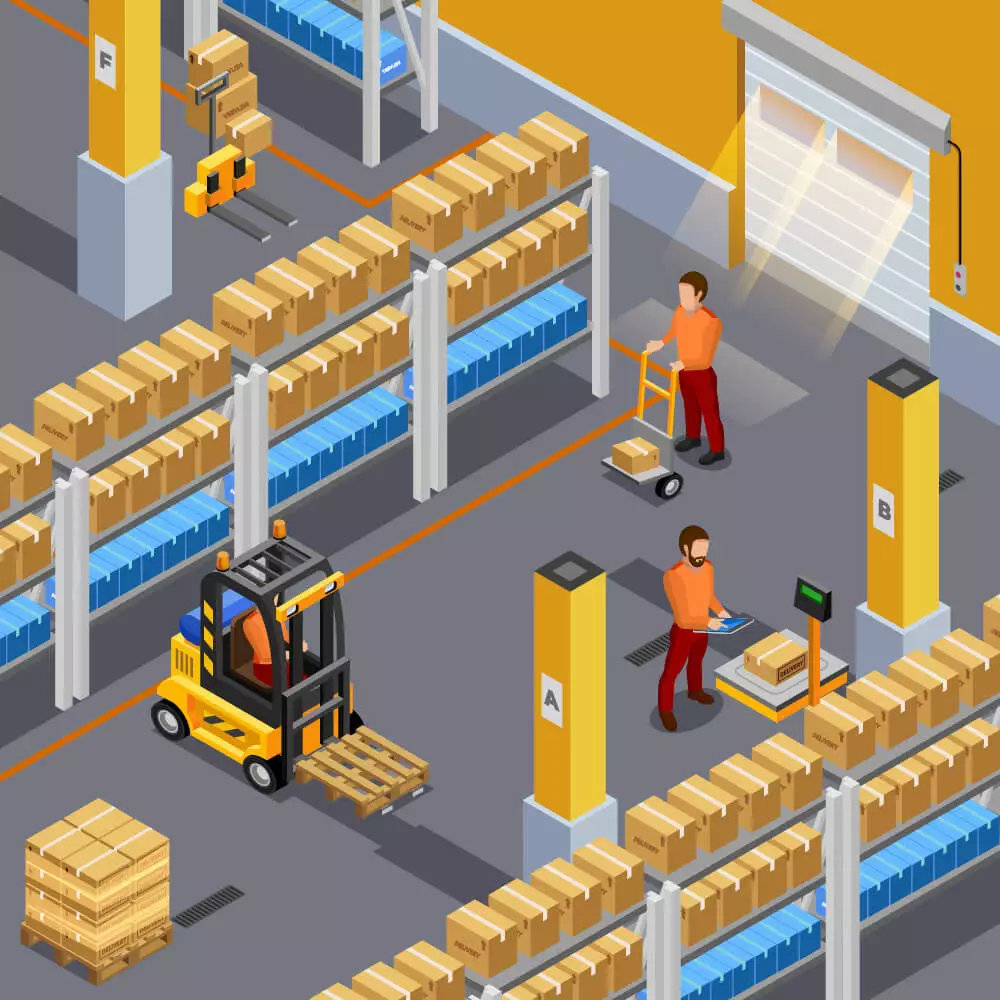 There are six things you should check when trying to improve the efficiency of your warehouse. Even if you only need to make changes to one of these, it should offer measurable benefits to your business.
1. Layout
Inventory makes up most of your assets in any warehouse or distribution business. You need to be on top of where your inventory is and where it is moving, and this may require updating your systems. Simply improving layouts can offer major efficiency benefits.
A properly designed warehouse layout makes operations more efficient and increases productivity. Common operational challenges are shipping and receiving bottlenecks, lost inventory, unsafe storage practices and lengthy picking times. These can be improved by proper inventory placement and appropriate shelving and storage solutions.
Layout should be based on sales volume. Use order reports from your warehouse management system to identify fast moving goods and store these close to the receiving and shipping areas. These should flow from the receiving dock to be stored in the nearest location. When these goods are outbound, they can be picked and shipped without workers having to travel far.
Improve accessibility to frequently picked goods by installing appropriate storage systems for your inventory types. This builds a uniform storage environment that workers find easy and safe to use.
2. Simplifying processes and routes
Simplifying processes and routes is a good starting point for improving location control and workflow. Over time new products and changes in demand mean that you might now have your most popular items in a position that's far away from the shipping area, and have less important goods blocking the way.
Have a good look at the physical process required to move products around your warehouse. See how this relates to the frequency of orders, and you may be surprised to find that simply relocating inventory will dramatically reduce the distance it has to travel. The fewer steps that need to be taken, and the fewer times an item has to be moved, the less it costs to run your warehouse.
3. Inbound supply chain management
To receive and store incoming goods, a warehouse must be properly staffed during peak periods. A flexible staffing schedule allows you to scale up your labor force to meet peak demand without keeping staff idle at quiet times.
Plan and work with suppliers to know exactly when shipments will come in, and how big the shipment is. You can allocate the necessary resources to ensure goods are handled efficiently, and plan the best place to store them based on popularity.
You can improve performance by ensuring incoming deliveries are on time and arrive with the right product packaging, labeling and scheduling. You can push some of the efficiency requirements up the supply chain to your suppliers to make sure that products arrive ready for storage with minimal handling or relabelling.
4. Track inventory levels with a warehouse management system
Warehouse management systems have revolutionized warehouse and distribution center storage and product tracking, even if you have an existing system it's worth checking to see if you can improve it, especially to ensure that it is compatible with inbound and outbound supply chain partners.
You should also be able to configure your warehouse management system so that it lets you know when critical inventory is running low. Some warehouse management systems can even automatically reorder specific products.
Warehouse management systems help your warehouse to maintain the right level of inventory. You don't want backorders building up that can lose you customers, and unused inventory takes up valuable storage that could be filled with faster selling products to improve sales.
5. Improving Warehouse Storage
A key principle of efficient warehouse storage is having a place to put everything and knowing everything is in the right place. Inventory management and proper storage limit how efficient your warehouse can be. Inventory that is stored in the right place in the right way is easy to access, pick and ship.
The right warehouse storage solutions help organize goods and make them easier to access. Racks and containers are efficient, safe, ways to maximize use of available space. High-quality steel racks and storage containers protect goods from loss and damage, and improve safety for your workforce when storing and picking goods.
Efficient warehouse storage is about maximizing the use of the space you have. Use the vertical space of your warehouse to store more goods and make room for new products and workflow. Vertical racks and containers are a sturdy and reliable standard storage solution that is used worldwide.
6. Consider Specialized Areas & Shelving Layouts
Having a general purpose storage area near the docking bay allows space for new products to wait until employees are ready to stock them, and for outgoing shipping to be stored, improving workflow management. Don't forget to include storage for warehouse operational supplies that are used by employees, such as packaging and cleaning materials.
Shelving layouts can be very different if you have automated systems – human operators need to be protected from working at heights, but if you have automated storage and retrieval you can build your storage system much higher than if humans are using forklifts to pick and store goods.
Make Continuous Improvements To Your Warehouse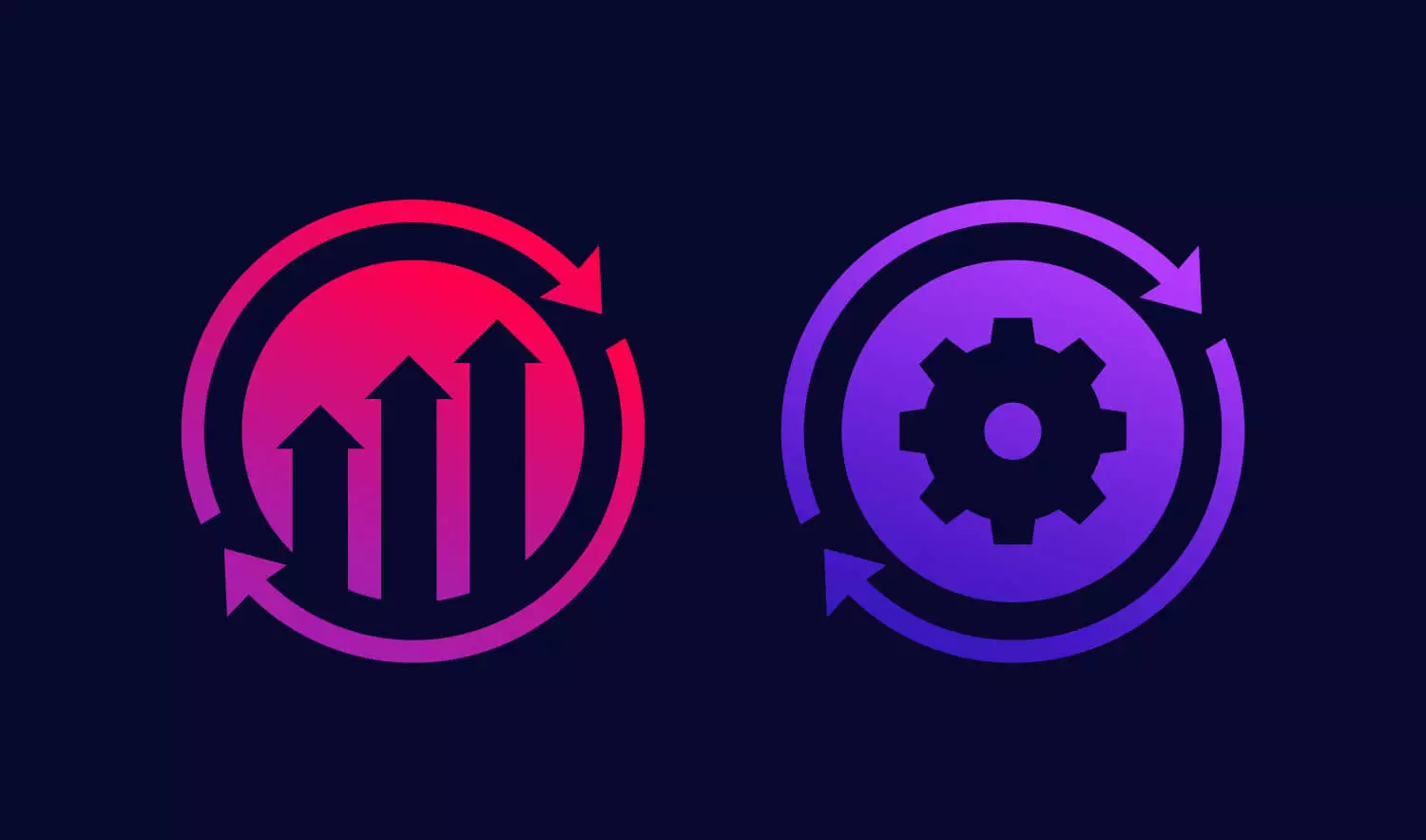 Assess your needs and current situation, make changes based on your assessment, but don't stop there. Once your new storage solution is running you should review progress regularly. Measure what has actually improved, and how much it has improved.
Reviewing your existing systems is an opportunity to improve operations and become more efficient, streamlined, and organized. Using a continuous improvement process in your workplace increases productivity and helps you remain competitive and profitable.
IJang Storage Solutions Improve Warehouse Efficiency
IJang manufactures a wide range of warehouse shelving and storage solutions to help you improve warehouse efficiency. We are a leading manufacturer of commercial & industrial, food storage & display, cold chain storage, and healthcare storage solutions, including vertical racks, shelving, pallet racking and custom containers and carts.
We share the benefits of our three decades of experience in meeting the needs of diverse customers to help you review and optimize your warehouse efficiency. Contact us to discover how we can offer you a storage solution that meets your unique needs and operational requirements.