IJang stainless steel tables and stainless steel racking increase productivity in commercial kitchens
How Has Covid Revolutionised Commercial Kitchens?
The move away from restaurant dining and towards take-away and delivery services has shifted the attention for commercial kitchen storage and preparation from front of house to back of house.
To survive in 2023, the focus on adding value for commercial kitchens and the global hospitality trade has to be on where profit is made, and building on lessons learned during the Covid crisis. Profit now comes from rapid, high quality, production of delivered and take-out food and efficient supply chain maintenance with minimal wastage.
What we are seeing going forward is the need for better, more productive, storage and preparation areas. Interest in durable, hygienic and versatile kitchen tables for fast food and take-out preparation is driving demand this year alongside functional stainless steel kitchen storage solutions.
---
How has Covid transformed commercial kitchens?
Reduced front-of-house service
Increased take-out and fast-food service
Profit comes from efficiency gains in preparation and productivity
---
How Can Storage & Kitchen Tables Build Profitability?
Even though international Covid restrictions are being lifted and restaurants are open to the public again, the habits and new business models created through Covid restrictions are here to stay. The enormous growth in delivery services has increased local volumes of take-out food to a critical mass that will continue to be profitable post-pandemic.
Restaurants and hospitality businesses that relied on customer footfall are having to accept that take-out service options are here to stay, and to cut back on them post-pandemic would be bad for business. Kitchens are discovering the potential benefits of profitable diversification.
Our food storage and display shelving, racking, stainless steel tables and commercial storage solutions offer a complete package for front-of-house customer-facing service, operations and preparation. The same products can be configured to optimize storage and distribution areas for take-out and delivery services.
---
What are 3 ways to build profitability in the post-Covid kitchen?
Improve preparation space productivity
Optimize and organize stock and equipment efficiently
Create cost effective, durable, hygienic and accessible workspaces and storage
---
How do you improve preparation space productivity?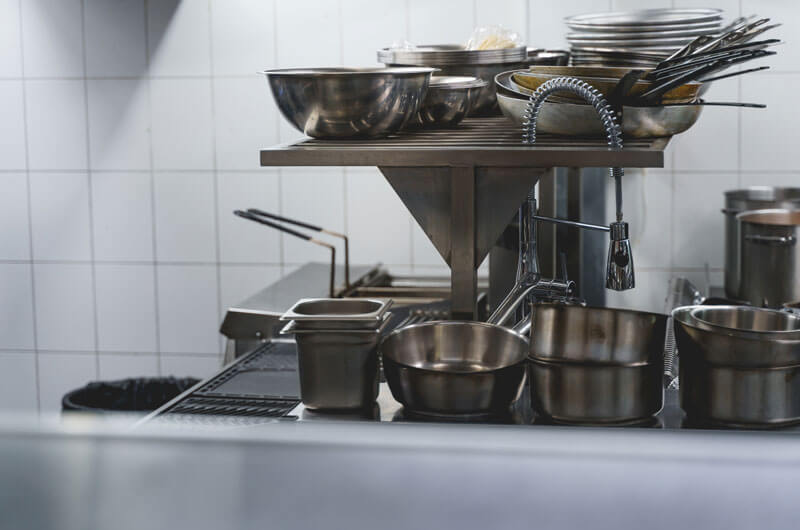 High quality, durable and hygienic stainless steel tables are the logical starting point for improving food preparation efficiency. With increasing volumes of take-out and delivery food production, the need for efficient and productive preparation spaces becomes urgent. Consider the benefits of cold chain storage if you need to manage large volumes of ready-made products.
Organization of stock and equipment needs the very best commercial kitchen storage equipment with a wide range of options for customization and integration into your business workflow practices to ensure you can get the job done better in a post-Covid working environment where staff costs are at a premium.
Durable stainless steel and plastic storage and kitchen tables make it easy to keep surfaces and food hygienic  and free from contamination. In the competitive food service industry you need to be especially sure that your customers will be entirely satisfied with your products and avoid receiving poor reviews for food safety.
IJang kitchen storage equipment & stainless steel tables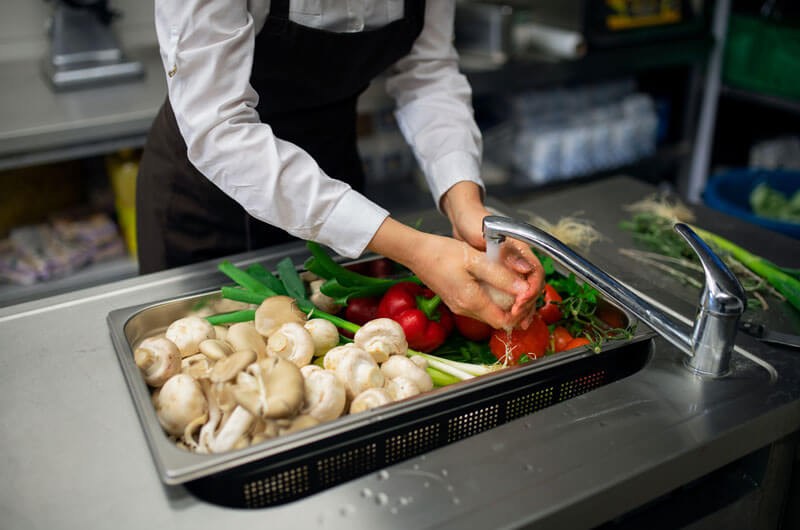 Our commercial kitchen storage equipment and stainless steel tables are manufactured in hygienic food-grade stainless steels and plastics at our state-of-the-art facility in Taiwan. We ship a complete range of storage and preparation equipment to our global customers:
Strong, flexible, and built with your needs in mind. We can satisfy your needs for any scale of fit-out from an entire food storage warehouse to a simple convenience store take-out preparation area.  You can future-proof your commercial kitchen or hospitality business with our modular and customizable storage equipment and preparation tables.
Hygienic, versatile stainless steel table options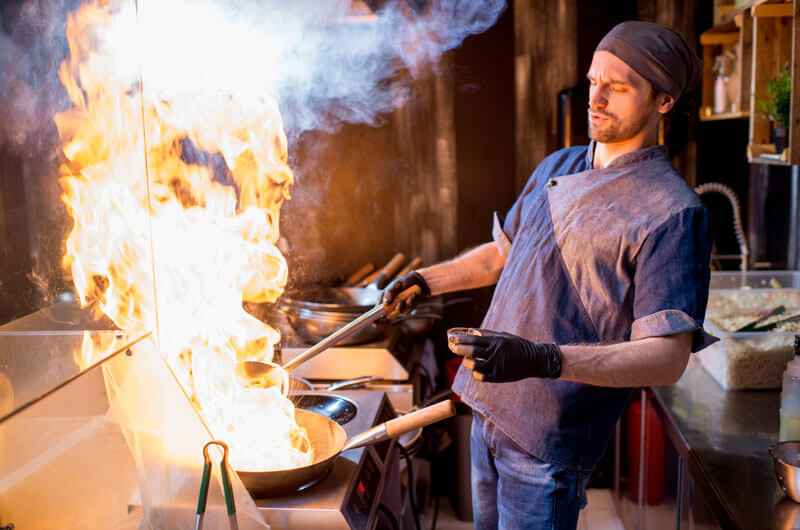 IJang kitchen stainless steel tables and shelving are built to be easy to clean and maintain, durable, strong and reliable. Versatile designs allow flexible configurations to meet any preparation or storage requirements.
Efficient & productive commercial kitchen storage equipment
You don't need to look further to find the best food storage & display and cold chain storage equipment to increase your productivity. Our tough and versatile stainless steel kitchen tables combined with our advanced stainless steel shelving and racking systems make it easy to increase productivity in a busy commercial kitchen.
Storage equipment & stainless steel tables for the world of 2023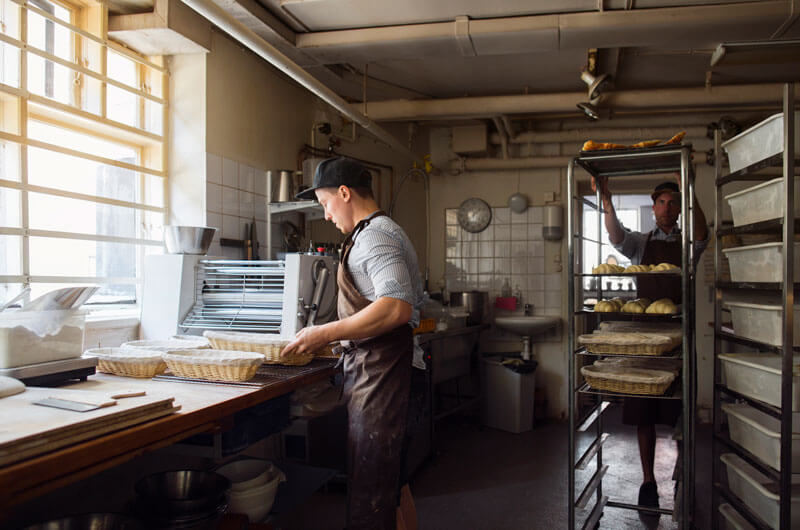 We are a global manufacturer of stainless steel tables, shelving, tables, wire shelving, racks & baskets, and carts & trolleys with three decades of experience of satisfying the changing needs of our customers.
Contact us to discuss how our stainless steel tables and commercial kitchen storage equipment can help your business prosper in the post-Covid world. Built to the highest quality standards and shipped globally, we have a solution to meet your needs.