Disruption of supply chains that changes the scale of inventory and stock has caused a rethink in warehouse racking
How did Covid disrupt global supply chains?
Covid caused significant disruption to global supply chains, many businesses were not prepared for the combination of a sudden shortage of imported goods and difficulties in obtaining shipping containers for export of manufactured goods.
Existing racking systems were designed for smaller just-in-time consignments, which rapidly ran out, or were too small to handle large production backlogs. Many manufacturers had to shut down production with nowhere to store inventory.
How easily are supply chains affected by global events?
If we consider the wider impact of a single ship blocking the Suez Canal, and the knock-on effects of the current war in Ukraine, we get a reminder of how sensitive our storage systems can be to one-off events and longer term conflicts.
We can't expect that issues like these will ever stop arising. This is why companies need to think about how they manage their storage to compensate for disruptions by making the most of the space available.
How does supply chain disruption affect warehouse storage?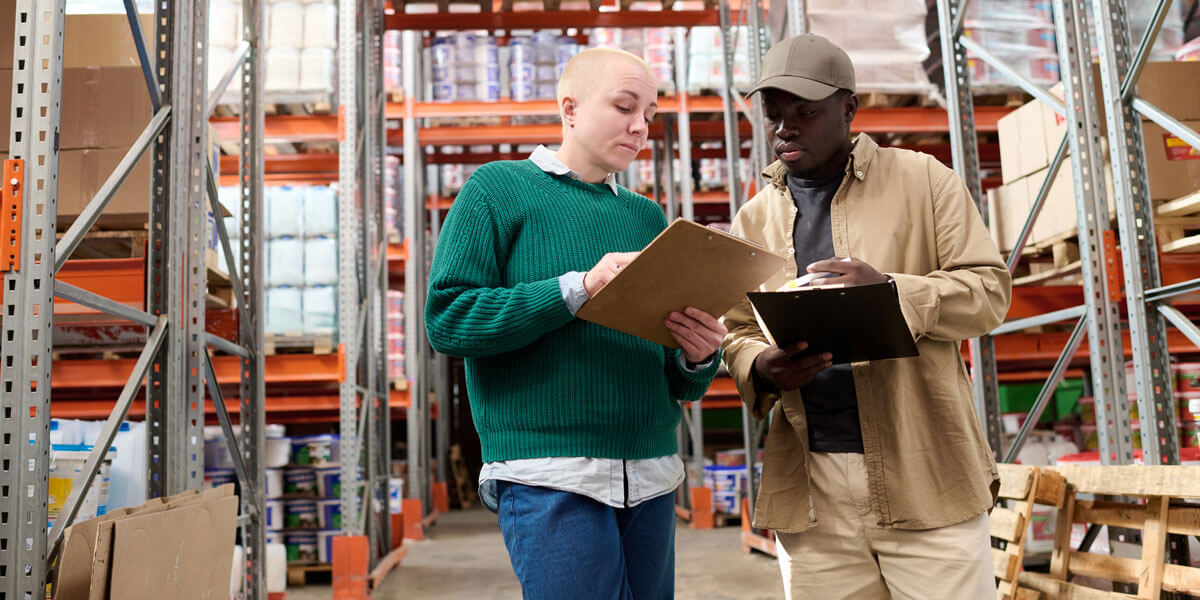 Lean warehousing is no longer working
Problems with maintaining supply mean that just in time (JIT) warehousing is now becoming much less popular than it was. The effect of e-commerce on consumer expectations of very rapid delivery times is that you can't afford to run out of stock or they will choose a competitor.
Onshoring
We can see evidence of a return to onshoring to maintain domestic production without the need for long distance transport. Very recently President Biden proposed a bill to support domestic production of specialized semiconductors for the car industry for this reason due to Covid related supply chain disruption of chips manufactured in Taiwan.
Increased stock holding
There's even more evidence of companies holding increased stock and inventory to safeguard them against possible sudden changes in supply chain efficiency. This is the only way to guarantee you will have stock in hand to cushion you against a sudden change.
Adding space is not a cost-effective option
In most businesses it's not an option to simply add more space when you need to keep additional inventory because of supply chain problems. Increased inventory is enough of an additional cost without leasing or purchasing more warehousing.
Maximizing existing space is the cost-effective solution
There are many ways you can improve warehouse efficiency, and as a first step for almost any business, maximizing their existing space is the best, easiest, quickest and most cost-effective solution. This has led to an increase in demand for racking and shelving.
Racking and shelving manufacturers have also been affected by supply chain problems, particularly in sourcing steel and other raw materials. Manufacturers of racking have also had to rethink their own inventory storage systems. This makes them especially good at coming up with the best solutions for others affected by this issue.
The need for better customer warehouse racking solutions
The need to keep safety stock has increased demand across the entire range of warehouse racking, and sensible customers are ordering warehouse racking in advance to safeguard their business and prepare for possible future problems with supply chain disruption.
Reduction in customer numbers visiting physical stores has increased demand for last-mile delivery systems and very rapid turnover, with products being shipped on the same or next day. This brings its own challenges in setting up micro-fulfilment areas in big-box stores or increasing the efficiency of existing dispatching operations.
---
Four ways you can improve use of your warehouse space
Adding mezzanine levels
Increasing height of racking
Efficient product placement
Increased racking density
---
What are the four ways companies make the most of their existing space?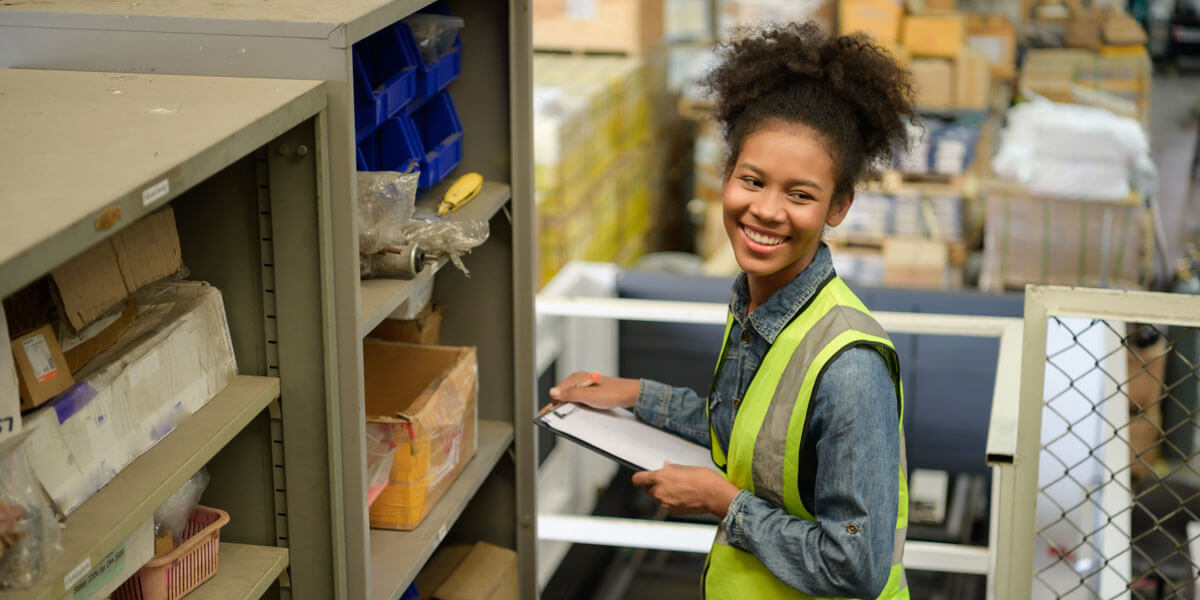 Companies are always conscious of how to reduce overheads, and revising warehouse racking is an excellent way to make better use of existing space without increasing costs. There are four ways companies are achieving this goal:
1. Adding mezzanine levels
If you have the height for it, adding mezzanine levels can be used to increase capacity in an easily managed, safe way. Mezzanines are good for increasing separation between types of goods and enabling multiple floor levels for employees to work.
2. Increasing the height of racking
Modern pallet racking systems can usually be increased in height, and this is the simplest way of increasing storage capacity in warehouse racking. It requires careful attention to identifying the best method for picking and storing inventory in your racking system rapidly and safely.
3. Efficient product placement
Increasing efficiency of product placement in the racking system for optimized throughput is one way to make significant cost savings, especially when combined with increased racking density. This enables more commonly accessed items to be processed more quickly. Increased sales throughput offsets increased costs elsewhere in the business.
4. Increased racking density
Increasing density enables picking and packing from a smaller area, with fewer steps required, which saves on labor costs. By optimizing layout and density you can include return lines while increasing the number of product lines in the high density area by using custom and modular racking and mobile metal wire shelving.
Other considerations when thinking about storage racking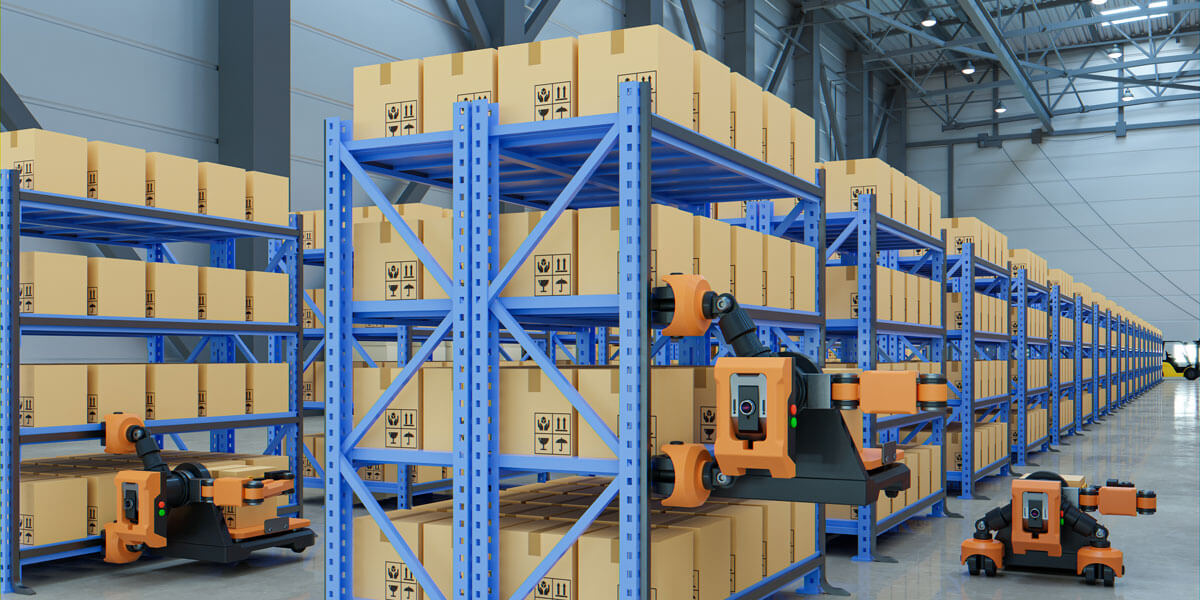 First in first out stock management
Food storage businesses, including supermarkets and convenience stores, have to prioritise first in, first out (FIFO) stock management to maintain freshness, often using wire mesh shelving, and cold chain storage. Increased capacity in high volume FIFO businesses can significantly reduce expensive double-handling while helping to minimize product wastage.
Automation
Avoiding double-handling and enabling layouts that can be automated is especially important when we consider the labor shortages that COVID has created. Remember that automation can be very simple, but have a big effect on workflow. Just having a conveyor feeding a shipping platform can significantly reduce labor costs if your racking is correctly organized to integrate with it.
Warehouse racking manufacturers rise to the challenge
Many racking manufacturers were badly affected by materials inventory shortages, which led to an increase in pricing across the storage industry. Smart warehouse storage manufacturers were able to improve their own systems rapidly enough to remain highly competitive.
The result is a revolution in warehouse racking systems and warehouse storage systems that has affected almost every industry, including racking and storage manufacturers. Fortunately, as experienced manufacturers of warehouse racking, we have been ready for the challenge.
IJang storage solutions optimize warehouse racking
We manufacture a wide range of storage and shelving solutions. IJang is a leading supplier of commercial & industrial, food storage & display, cold chain storage, and healthcare storage solutions. We manufacture vertical racks, metal wire shelving, pallet racking and custom containers and carts.
Our three decades of experience in meeting the needs of diverse customers are on hand to help you review and optimize your warehouse racking systems. Contact us to discover how we can satisfy the unique requirements of your business.